Veterinarians & Partners
Dr. Jennifer Hacker, DVM
Dr. Jennifer Hacker graduated from the University of California, Davis in 2010. She is a Bay Area native, having grown up in Hayward. After living and practicing in San Diego for the past 6 years, she is excited to be in the Bay Area and loves exploring the Livermore community.
Dr. Hacker enjoys working with our dog and cat patients on a daily basis and interacting with their owners to help alleviate any medical or behavioral problems. She has special interests in behavior, dermatology, and internal medicine. She also has a strong passion for shelter medicine and working with rescue groups.
Dr. Hacker lives with her husband and their daughter, and currently has two dogs, two cats, and two rabbits in additional to numerous reptiles. She enjoys exploring the Bay Area with her family, traveling as much as she can, and watching all the local sports teams.
Dr. Zachary Steffes, DVM
Dr. Zachary Steffes graduated from the University of California, Davis School of Veterinary Medicine in 2010. He has spent the last six years focusing on dog, cat, and exotic animal medicine. Dr. Steffes has a special interest in reptile and exotic animal medicine and surgery. He co-designed the first approved reptile residency program in San Diego and recently co-authored a chapter on "Emerging Infectious Diseases of Chelonians in Veterinary Clinics of North America: Exotic Animal Practice" and has authored multiple articles on reptiles and amphibians.
He helped discover a new respiratory disease in ball pythons, and continues his research. He was a frequent lecturer for the San Diego Turtle and Tortoise Society, where he discussed hibernation of turtles and tortoises, and general husbandry and care topics. He has special training in exotic animal intubation, exotic animal surgery, exotic animal dentistry, exotic animal endoscopy, and canine and feline surgery.
Dr. Steffes also loves seeing dogs and cats, and has a strong interest in their care as well. He especially enjoys internal medicine, dentistry, ultrasound, dermatology, and surgery.
Dr. Steffes has two dogs, two cats, two rabbits, ten tortoises, five snakes, two iguanas, one bearded dragon, and one black throat monitor at home. He enjoys an active lifestyle with his family and pets. As a Minnesota native, Dr. Steffes has grown to love the Bay Area, and is very excited to be a part of this great community.
Dr. Steffes is a member of the American Veterinary Medical Association (AVMA), the Association of Reptilian and Amphibian Veterinarians (ARAV), the Association of Exotic Mammal Veterinarians (AEMV), and the Honey Bee Vet Consortium.
Veterinary Staff
Lauren

Veterinary Technician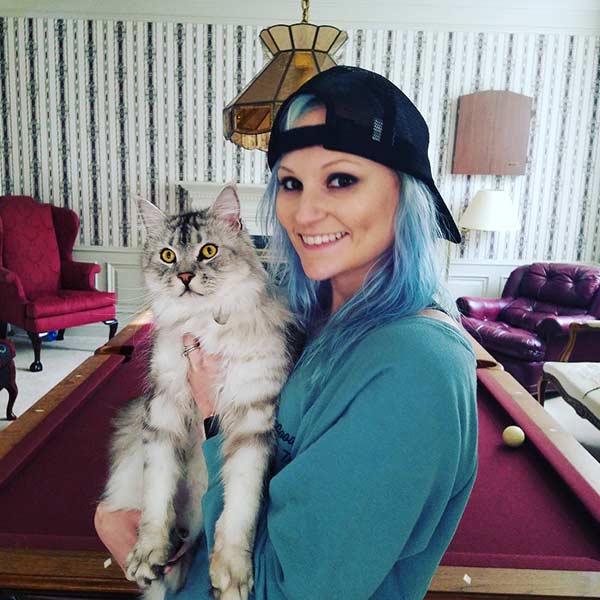 Lauren graduated from California Lutheran University in 2014 with a Bachelors of Science in Criminal Justice. When moving back to Northern California, she realized she wanted to work with animals. Lauren and her husband have two Maine Coon cats - Keystone is silver and Grimm is a high white brownie. Lauren is extremely excited to start working with reptiles and all exotic pets! She has a true passion for all animals and keeps up on her studies to stay sharp. Lauren loves to draw, workout, hike, sing super loud in the car, and read dark comedies.
Corrine

Receptionist
Corrine is a Bay Area native and was raised in the East Bay. She went to the California Culinary Academy in San Francisco and graduated in 2003. She received a certificate in baking and pastry.
Corrine has always had a passion for animals and loves working with them.
Corrine and her husband have a daughter, three dogs - Harley, Nemo and Mia, and a cat, Lucas. In her spare time she loves to bake with her daughter, craft, explore new adventures, travel and garden.